almost famous
Sunday, May 20th, 2007 at 10:30 pm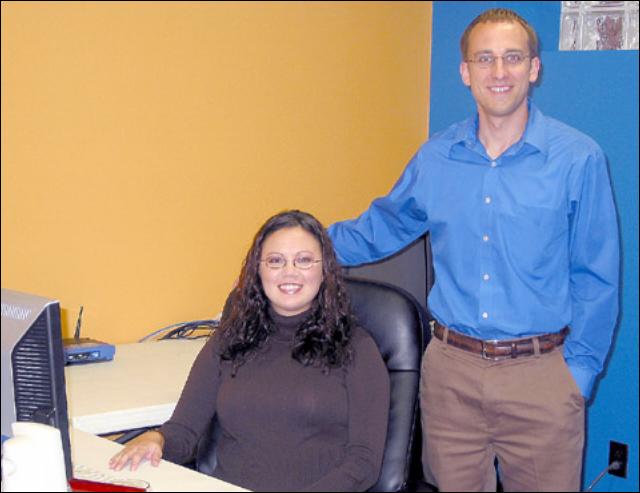 So we're in the Goshen News this weekend! Blue Star, Inc. that is. 
The Goshen News is running a Sunday feature article on 30-somethings that have Goshen ties that own a business in downtown Goshen. That's Jon! so we emailed the reporter covering the feature and asked her about Blue Star becoming one of the stories. She came in on Thursday, sat with Jon for a little while, took our pic, and thanked us for the opportunity to speak about our business.
Jon did a great job describing our business and what we do. And our pic is kinda fun too!
Enjoy the article!
Like this post? Subscribe to my RSS feed and get loads more!