Saturday, December 31st, 2011 at 10:39 pm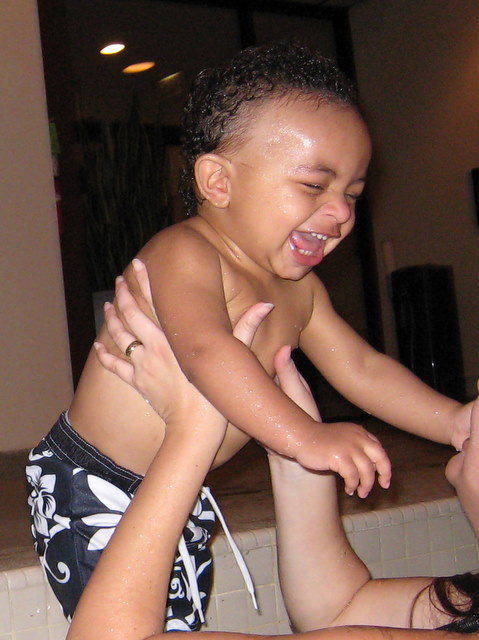 To say that this year has been eventful is an understatement. I know we may not lead the most thrilling or glamorous life, but it's the only life we have, and I do believe it's a good one with lots of interesting things happening here and there…
We started off the year in Florida on vacation, celebrated the big 1 for Declan and said goodbye to our very faithful canine companion the Berkeley. We're ending 2011 at home as a cozy family, a very active, generally happy, still growing like a weed Little Man and  our newest fur-kid Dougal the Soft-Coated Wheater Terrier. And a lot has occurred in the in-between.
Here's a short list of some the things Dex has accomplished in his second year of life:
increased his sign language vocabulary (even though several words are modified)
learned to catch just about any size ball with both hands a majority of the time – the kid has great hands for catching a football AND strongly developing his jump shot
opening various types of latches, thanks to his Melissa & Doug Latches Board (and much to my embarrassment in public restrooms)
how to climb almost anything, with a sense of safety and a great display of balance & strength
of course eat with a spoon, but it's a major accomplishment still
and as only befitting our boy, Dex has learned how to start his videos on an Android tablet. We're definitely not ready for his own iPad (especially since mommy doesn't have one), but his tablet has saved many anxious moments at the doctor's office, at restaurants, and the ears of babysitters.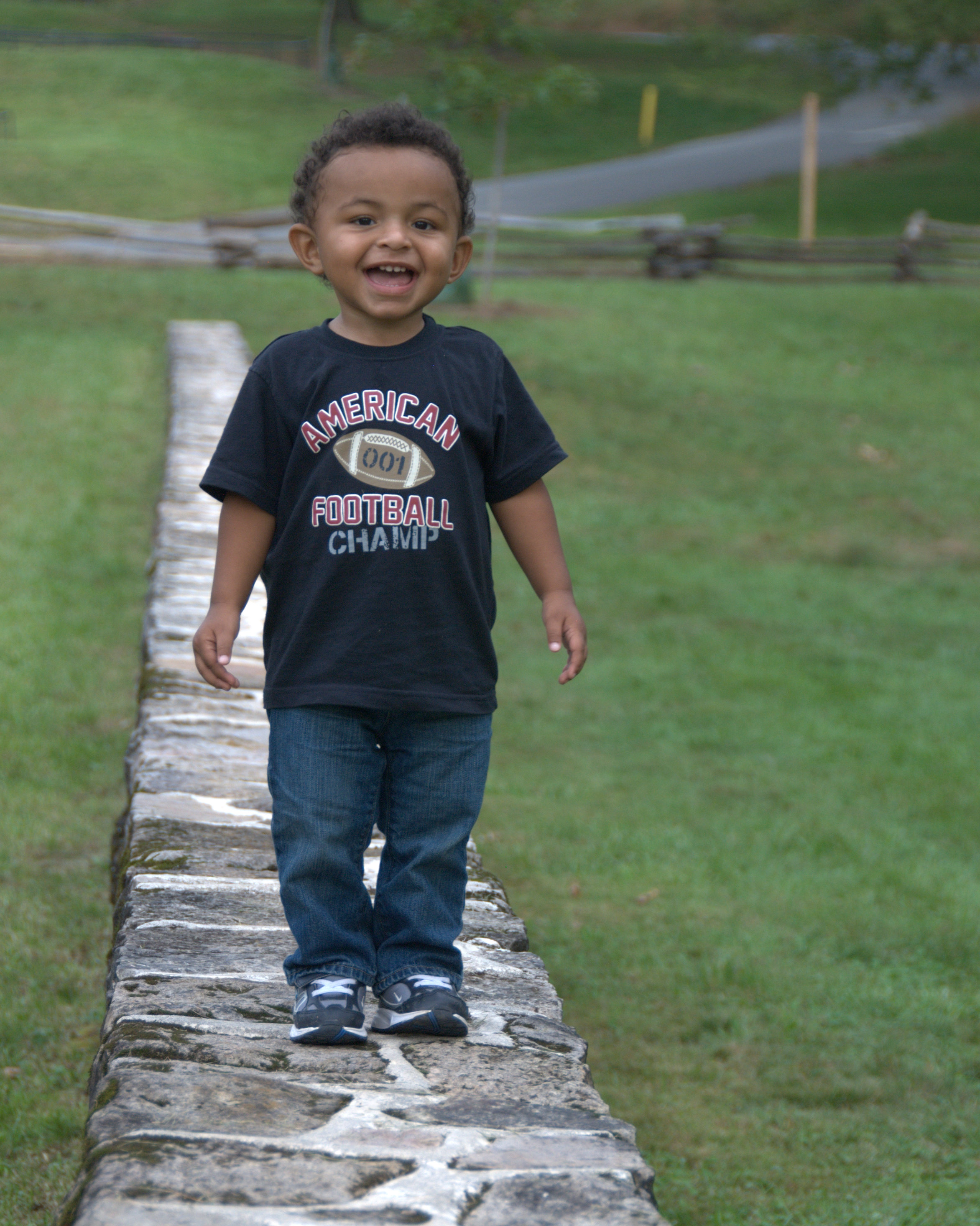 Other highlights from 2011:
Dex & I survived a plane trip to Florida in May to visit my parents for 2 weeks
Dougal officially joined our family in August. even though having an toddler and a puppy simultaneously seems crazy, it works for us
A diagnosis of L4-L5 extreme disc herniation w/ central stenosis in September
Several rounds of physical therapy & 2 epidural spinal injections to fix my back. (Now I get to add Lumbar Selective Nerve Root Block to my health records)
A very long road trip to Pennsylvania for a cousin's wedding in The Poconos and a few days touring around Philadelphia in October
All this and more in our very full & busy life.  This list doesn't even include what's happening at work. Which just adds to the fray that is our life.  With all that has happened so far, we are looking forward to what 2012 has in store for these Morningstars.