Tuesday, October 7th, 2008 at 2:31 pm
Wow, it's been a busy season for us. at work. at home. 
On Sunday, Sept 21st we went to our first Colts game with Mom, Luke & Gretchen. Though Indy lost, it was quite an experience in the awesome new stadium.  Check out some pics here.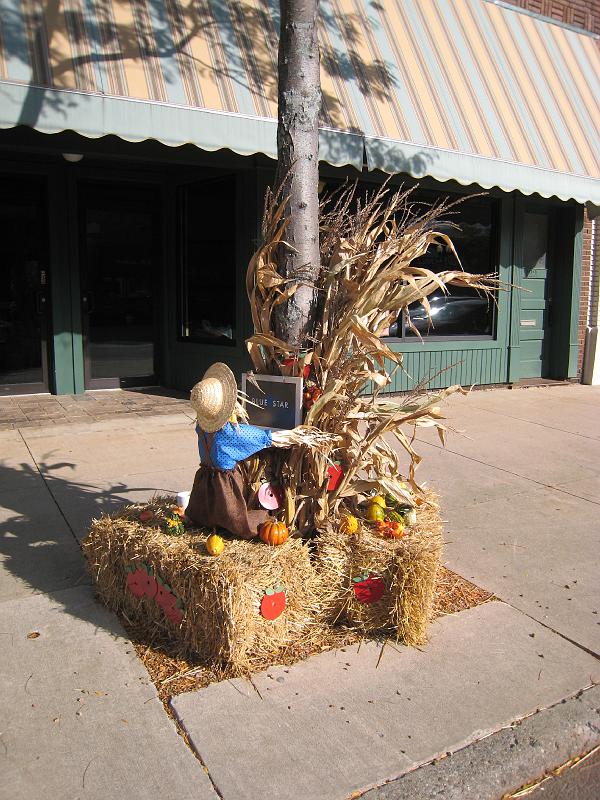 As downtown Goshen business owners, we try to do our part in our community.  This month we joined with other business to decorate downtown Main Street with straw bails and cornstalks.  Here is our fun entry.
and finally, on Saturday we volunteered to work Officer Appreciation Day 2008. It's a time to say thanks and express our gratitude to law enforcement personnel and their families in our area. Our job was to work the Climbing Wall.  It's the first time we helped with such and it was such a blast helping mostly children scamper up the walls.  There are some fearless little girls in our area! and lots of determined little people.
Of course, we have lots more planned for the month, but that's our life so far.  Check out more pics here.
oh, and we're still in the waiting process on our adoption journey.  No phone calls. No matches. Just trusting that God knows when the time and the families will be ready and right.